David S. Herrmann, D.C.
Quality Care, Compassion, Expertise
THOMASVILLE CHIROPRACTIC 408 Randolph St. Thomasville, NC 27360 336.472.7343
EMERYWOOD CHIROPRACTIC 711 Westchester, Suite 102 High Point, NC 27262 336.889.3377
Contact Us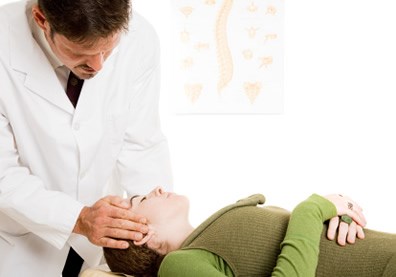 O
ur clinics are dedicated to providing top quality, affordable chiropractic care. Chiropractic is a safe, natural approach to correct spinal problems and provide relief of symptoms. Our procedures do not involve drugs or surgery and are available to patients of all ages. We are committed to helping people regain their health. The care is "problem oriented." It is our objective to actually correct physical problems and allow the body to return to whole, natural health. We do not cover up symptoms - we attempt to correct the cause. This approach is quite unique compared to the failing medical model of drug therapy and surgery for back and neck problems.
We can usually see patients the day they call - whether they are new patients or follow-ups.

We look forward to evaluating your unique problem and helping you regain the level of health that you desire.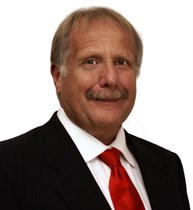 D
r. Herrmann has been practicing in North Carolina since 1986. He was born in Wisconsin in 1952 and graduated from Palmer College of Chiropractic in 1981. Palmer College is the original school of Chiropractic and is highly thought of as a chiropractic learning institute. He also has a four year undergraduate college degree from Upper Iowa University. All chiropractors have at least 8 years of college before becoming doctors of chiropractic. Yearly continuing education is also required.
He opened a second clinic in High Point, NC, in 1996. He continues to operate both clinics by himself.
He is married and he and his wife Dawn reside near Thomasville. They are active in their church where his wife Dawn is the organist and choir director. His hobbies include golf, fishing and spectator sports. They have a son , Zach, who is married and practicing law in Iowa.
TOP
What We Treat
Many people come to our clinics with neck and back pain. Some have chronic, long term problems while some are recent injuries. Some people come with headaches or pain in the arms or legs. Some people come with numbness in the arms and legs. Some people actually come without symptoms and just want to have their spinal state of health evaluated by a specialist.

In reality, we only physically treat one thing: fixations (subluxations) of the neck and back. This condition is when two bones become fixated. This can also cause a pinched nerve at the site of the fixation. Every patient is examined for this type of problem, and when it is present it can often be corrected (or at least helped). This condition is almost always the primary cause of neck and back pain and the symptoms mentioned above. The complaints may vary greatly, but the cause is usually the same. This condition is very important, for if left untreated it can set off permanent degenerative changes to the neck or back. If you do not have this condition you will be referred for some other type of treatment.

We put the priority on specific chiropractic adjustments (hands on or with instrument) to treat this condition. Physical Therapies may be used to speed healing and relief.

Full x-rays facilities are available at both clinics if necessary to your evaluation process.
TOP
We have a half page information form to be filled out. Each case starts with a case history. This is where you tell the doctor what you know about your concern. This is followed by a brief exam to see if chiropractic care is likely to help you. If no chiropractic problems are found you will be advised to seek another provider. We can make your appointment if necessary. We do not charge anything if no care is provided.

If a chiropractic problem is detected, your case may require x-ray studies. Most cases that can be helped do not require x-ray studies. X-rays are done at our clinics.

The care is then explained in detail and you can decide if you want to begin treatment. Most problems cannot be resolved with one treatment but often it is enough to start the relief process. Many simple concerns are resolved in 5 or less treatments.

Some people decide to come for periodic care just to stay at their maximum spinal health level. We try very hard to stay on schedule and any wait over 10 minutes would be rare. Follow up visits involve a brief verbal update, a brief exam and a similar treatment if necessary.
TOP
We are affiliated with most common health plans:
All Car Insurance Plans
Blue Cross
Medcost
Humana
Cigna
Federal Employee Plans
State of NC Plan
We always attempt to keep the patient's co-pay as low as possible. All filing is done in a timely manner.
Our fees are very reasonable and we are proud to offer top quality care at this lower fee level. We want everyone to be able to afford the care they need. Because of our low fee policy we do not need to offer any "payment plans." All carriers require us to collect any applicable co-pays on the day of service.
TOP
We treat car accident patients every day. Recovery times are usually somewhat longer than noninjury cases because of the "shearing" force that is responsible for this condition. Many cases resolve completely with proper care. Again the goal is to restore completely normal function to the spine. Fixing the physical problem not only provides relief but can prevent long term arthritic changes from developing in the injured joints.

Most car accident cases are seen on assignment. This means we are willing to wait for the car insurance to pay later. It does not matter whether or not the patient has an attorney involved.
TOP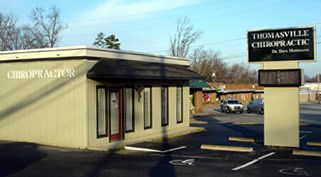 THOMASVILLE CHIROPRACTIC
408 Randolph St. | Thomasville, NC 27360
336.472.7343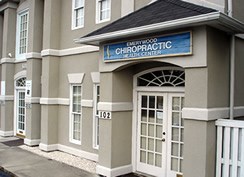 EMERYWOOD CHIROPRACTIC
711 Westchester, Suite 102 | High Point, NC 27262
336.889.3377
CONTACT US